All winners were drawn on the 21st, of June. Congratulations to all winners! Here is the list of all winners.
YouTube: @juliejeremiah5314      @chinohillsdog
Facebook: @Robin rogers-Wolfe
Instagram: @brandixx82xx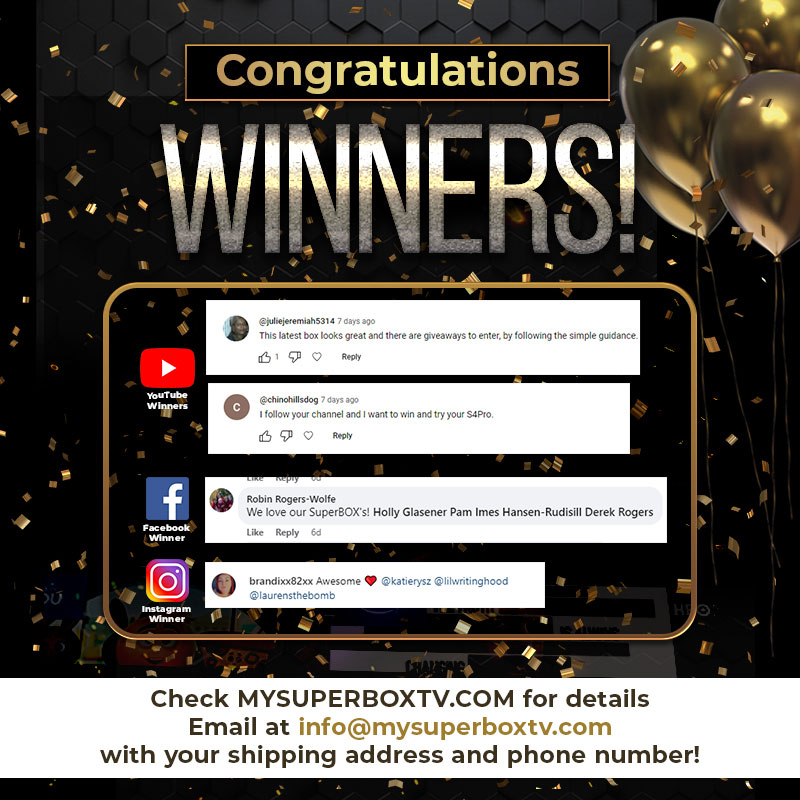 All winners please contact us with the shipping address and phone number, o r drop an email at [email protected]. We will send out the gift to you ASAP.
---
SuperBox, the renowned provider of cutting-edge streaming devices, is thrilled to announce its 4th Anniversary celebration. As a token of appreciation for their loyal customers' support over the years, SuperBox has organized an exciting giveaway event where participants can win their latest products. With no restrictions on entry, this anniversary event promises to be an incredible opportunity for everyone to score some fantastic prizes. Read on to learn more about the contest and how to participate.
The Giveaway Details: The contest will run for a week, starting today until June 21st. SuperBox has set up four different channels for participants to enter, increasing their chances of winning. Let's delve into the details of each channel
SuperBox's 4th Anniversary celebration marks a significant milestone for the company. With the giveaway event, we aim to express our gratitude to dedicated customers and the community for their unwavering support. By following the simple steps outlined for each channel, participants have a high chance of winning SuperBox's latest products. Don't miss out on this incredible opportunity—head over to the designated channels, enter the contest, and join SuperBox in celebrating its remarkable journey.
Good luck to all participants!