Android TV Box was introduced a few years ago and has gained rapid growth during those years. It has become more and more widely used with the growth of the internet. Some people may wonder if I should get an Android TV Box if I already have a smart TV? The Android TV box can extend the life of the TV and share the pressure of the storage for the smart TV to provide a smoother play. If you know exactly how to match the TV and TV box, you will understand how useful the Android TV box can be.But there are also a lot of people who never used or will use the Android box or TV stick have many questions about the device. Here I collected some frequently asked questions and I'm in the process of providing the answers to these questions and help you to choose the best Android TV box 2022.
What is the Android TV Box?
We may be curious to know what it is when something new often catches our eye. So what is an Android TV box? The Android TV Box is a device that turns your TV into a smart device. It runs the Android operating system, just like it does on your smartphones and PCs. It works over the internet and delivers channels and videos. You can use it to watch live TV and videos on demand, with much more resources than IPTV or a normal TV stick.
By running the Android TV OS, the Android TV box offers the Play Store, through which you can download apps for your various needs. You can install Netflix, YouTube, Disney+, or music apps like Spotify on your television.
Normal TVs cannot satisfy the needs of customers, and an IPTV service comes with higher costs. If you own an Android device TV, you can solve all the above problems. You do not need to buy a new TV to enjoy smart features, you just need to get an Android TV box to turn your old TV into a smart one. It is also a cheaper way to watch more content.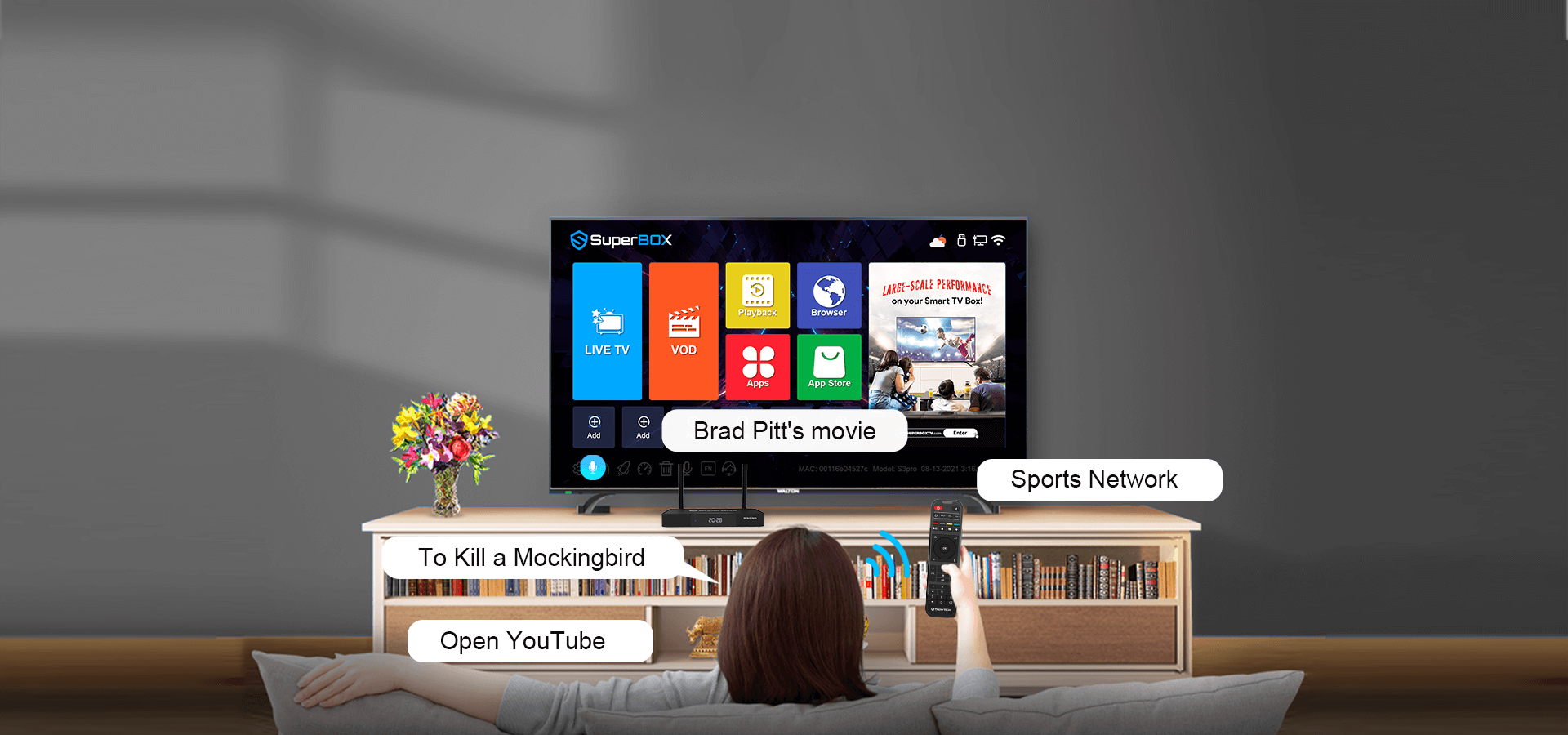 What should I consider when looking for an Android TV Box
Performance and Specifications
The Android TV box is similar to Android phones. It relies largely on Arm Cortex processors. A popular Android set-top box like the SuperBox S3 Pro uses the Quad-core ARM Cortex-A53 processor which is a high-efficiency process that implements the Armv8-A architecture. The processor is matched with a 2GB DDR3 Memory and 32GB internal storage which makes the device to be more fluid.
Video and Display Resolution
The video and display resolution would be a key element for a better enjoyment of TV streaming. The device must provide an HDMI port as it is suitable for 4K streaming. There are many cheap boxes on the market, but some of them do not support HDMI. On these cheap Android TV boxes, you can only output 720p.
Storage
Memory space has a lot to do with running the operating system. Some boxes provide a DVR(Digital Video Recording) function, but must record first. So the storage capacity will be limited when you use the DVR function. Android TV boxes like the SuperBox playback function do not require recording, so a lot of storage space is freed up. Choose at least 16GB of storage (32GB if you use the DVR function) and make sure the box has a TF card port to expand the external storage.
Bluetooth and Connector
It is beneficial if the Android TV box is equipped with Bluetooth and dual antenna and dual-band (2.4G+5G) WIFI, which can transmit and receive data over both 2.4GHz and 5GHz to increase your Internet speed. In terms of ports, HDMI, USB (2.0 and 3.0), AV, and Ethernet are standard configurations.
Product Reviews
Do check the reviews online or on social media such as YouTube, Facebook, or forums. There you can see real videos and comments on how the device works. This will help you make a wise decision on how to choose the right Android TV box.
Best Android TV Box 2022
Since there are too many different Android TV boxes on the market, we may be a bit confused about the many options available to us. If you want to get one of them, you need to make sure that you can have a wonderful experience with the seamless look, stable internet, and flourishing resources. Here are some models you can choose from.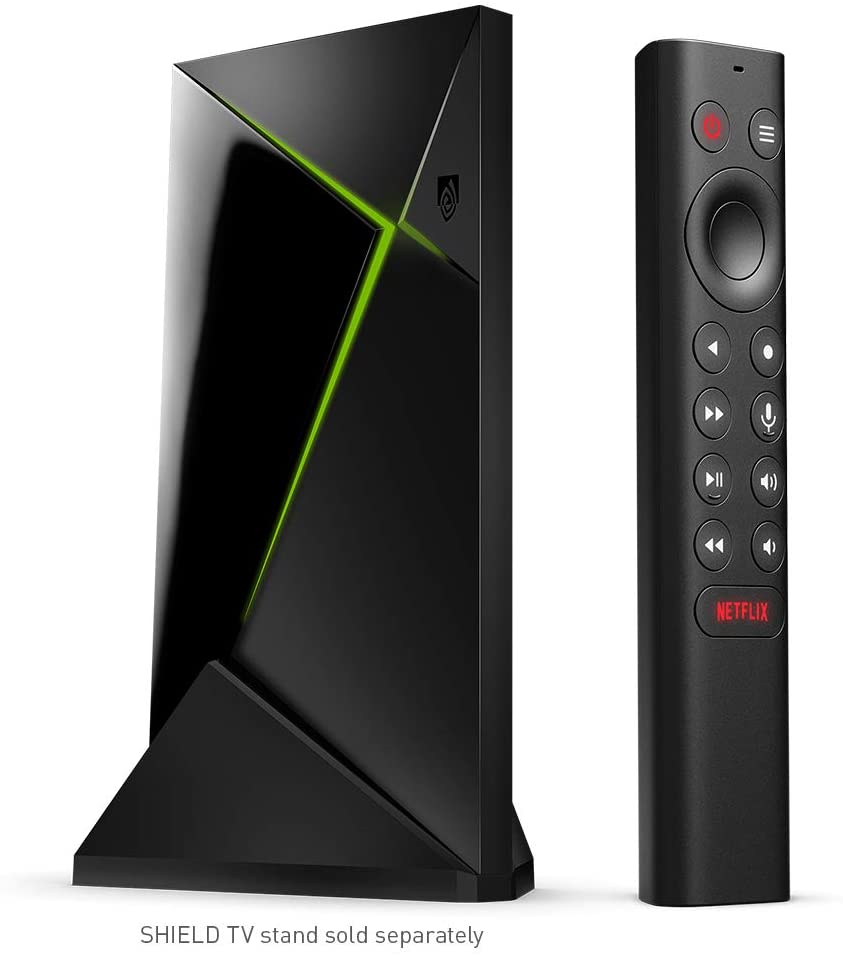 NVIDIA Shield Pro uses the new NVIDIA Tegra X1+ chip to deliver a 4K experience. It also uses AI Upscaling to convert HD content to 4K for a crisper image than before. It supports Dolby Vision and surrounding sound with Dolby Atmos and Dolby Digital Plus. This brings you the ultimate home theater experience. It comes with a new remote control with a voice search built-in. The Pro version has a larger memory and RAM than the regular Shield TV. It runs the official Google TV operating system, so you can access all the software in the Google Play Store.
If you are a gadget lover and have a lot of smart home devices, you can use the NVIDIA Shield TV Pro as a hub for these devices. Then the NVIDIA Shield TV Pro is a good choice.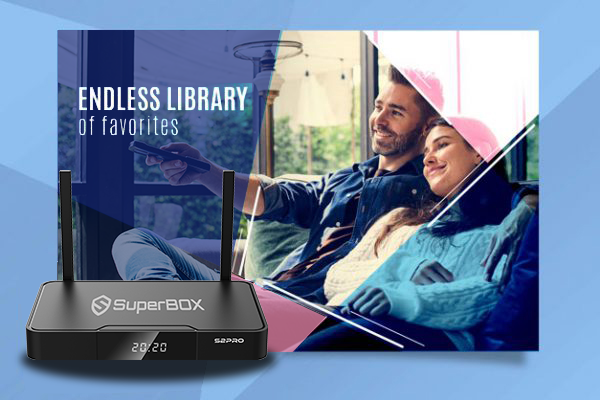 What makes SuperBox S2 Pro unique is its plug-and-play function and rich contents. It offers a lot of content without any additional fees that you would pay with other devices or services. To help users get familiar with the box quickly, they have simplified the settings of the TV box. You can easily access it even if you have not seen the user manual. They use the Quad-core ARM Cortex-A53 processor to make the set-top box run smoothly. They also designed the dual antenna and dual-band (2.4G+5G) WIFI to make your internet faster and more stable.
It is worth mentioning that, unlike other Android TV boxes, SuperBox S2 Pro supports a 7-day playback function but does not require recording. So you can watch your favorite streaming channels and sports games even if you can not watch them in time. It also has an Ultra HD 6K for its HDMI resolution and various apps can be downloaded as needed. If you are looking for a stable Android TV box with a rich offering, SuperBox S2 Pro will be a perfect choice.
When it comes to affordable Android TV boxes, the Amazon Fire TV Stick must be taken into consideration. Even in 2022, the Amazon Fire TV Stick is also a solid choice if you are looking for a powerful and affordable streaming option. It features Android 9.0 OS and also supports a 4K Ultra HD experience. With its Alexa Vice remote, you can control your compatible TV soundbar and receiver with volume and mute buttons. But you need to become a Prime member to get more channels like HBO, Cinemax, STARZ, and more.
Conclusion
I am sure there are more options than the ones I listed above. Pay attention to the specifications and buy according to your needs. This way you will get your best Android TV box 2022.