Winners have been drawn on 10th, June. Congratulations to all winners! Here is the list of all winners.
YouTube: @Fred Flintstone @Robert love
Facebook: @Fred Tylor @Marie Caillot Tomasko
Instagram: @tx_underwood25 @therafcave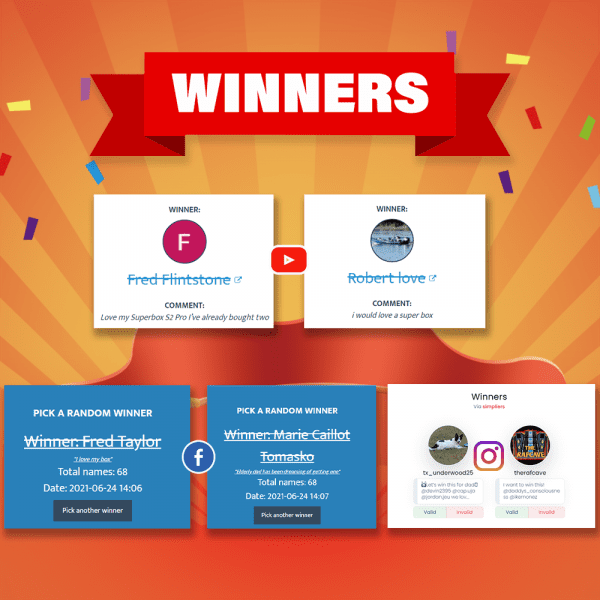 Please contact us with your shipping address and phone number, we will send out the gift to you ASAP. Or drop an email at [email protected]
If you're not lucky enough to win this time, just stay tuned with us, we'll have more good news and giveaways  in the future!
---
Hola SuperBox fam, Father's Day Giveaway is coming! We're also gonna send out 6 units of SuperBox S2 Pro, it would be a great gift for the old fella!
To enter the contest, you need to subscribe to our Facebook page, YouTube channel, Instagram account, and check the latest update, costs you a few seconds and you have a great chance to win!
The contest will be running from June 2nd to June 9th, winners will be drawn on 10th, June. We will pick up two lucky winners from each platform, be sure to enter on each platform!
Good luck to all, thanks for entering and sharing!!!