Android TV box is getting into one of the world's fastest-growing industries. When SuperBox makes its North America debut, it's gaining in popularity. If you want to start up or expand your Android TV box business, undoubtedly becoming a SuperBox reseller is a perfect choice. Let's talk about why and how to become a successful SuperBox reseller and earn a lot of money.
Why Choose SuperBox?
Fantastic product
What makes SuperBox is not only a versatile Android device, but also turn your TV to a plug and play device.
The SuperBox came with 2GB of DDR3 Memory, 16GB OF eMMC internal storage. Utilized quad-core ARM Cortext-A53 processor, it supports [email protected] fluently. The specs are decent, you can do whatever an Android device can do.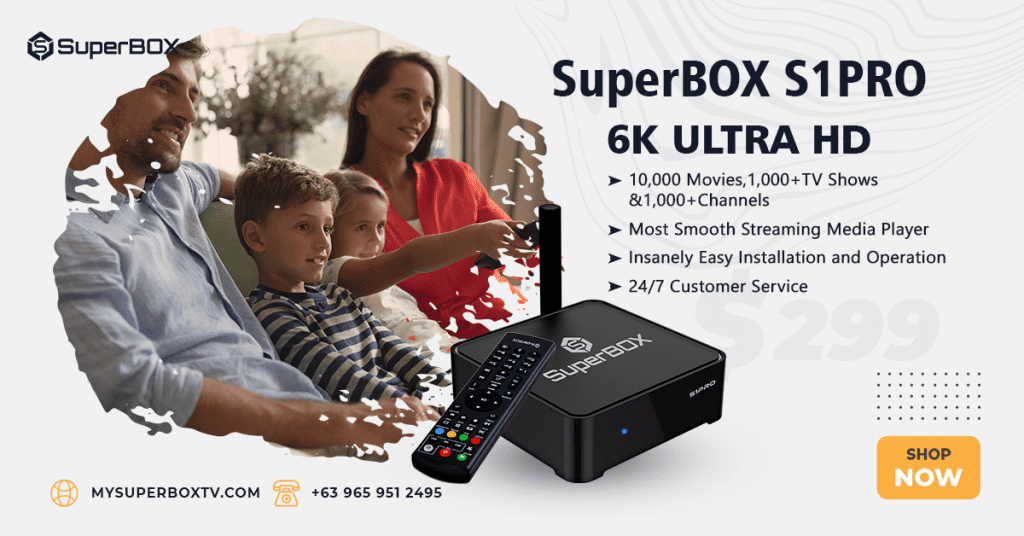 It's very likely that your customers are not tech-savvy, while using SuperBox to streaming is just plug and play! All you need to do is connecting the box to your TV and internet.
Dedicated service
Whatever electronic products you're using, you must encounter difficulties sometimes. SuperBox offers 24/7 customer and technical support for all end-users. This means you don't need to pay more attention to after-sale service, we get you covered!
Guaranteed profit
SuperBox does care of every clients, and keeps doing our best to maintain fair competition on the market. We authorize and protect sellers who abide by marketing rules, and we have the ability to punish non-compliance.
More supports
We give much more distribution supports for all clients. Such as installment for supply payment, promotion subsidy, huge order discount. For further support detailed information, please contact your sales representatives.
Choose your audience
According to our clients' data, the rate of online sales and offline sales are close to 50/50. Get to know who your customers are and where you can find them, this will save you a lot of marketing budgets.
If you're good at online marketing, building your site and do SEO. Creating social media, follow up sports team, Netflix, HBO's followers, A large portion will follow you back, once they can see your tweets start hitting them with the content and sales patter. Or if you can access to more audience via groups, ads, etc.
If you're familiar with offline retail, you will find the conversion rate is much higher than online with the face-to-face demonstration. The exhibition is also an important panel for retail, one of our distributors sell nearly 100 pcs within one day on the local expo.
Giving Customers Trials
Normally before you had the product in hand, you're hard to know what it is. But SuperBox offers 3 days free trial on all Android devices, customers could exactly know what they will get from the box.
Fulfill Customer' Varieties of Needs
Everyone loves free stuff. You can add varieties of gifts for different demands. Some people would like a keyboard remote, some people would like a one-month subscription to watch before the delivery arrived.
I'm not here to propagandize that all sellers can earn easy money by selling SuperBox. All business is not easy, if only you find your way, SuperBox will give you a great amount of fortune. To take a step in SuperBox business, just simply contact one of our sales representatives or drop an email at [email protected]