What to do if your SuperBox get trouble?
All SuperBox products' warranty period last one year, if there are any problems with your SuperBox Android TV box, please contact your seller or our customer service.
In the first, to save your time, our technical support will do the best to help you to solve the problem by yourself. For the worse case, if your hardware gets into trouble and you won't able to fix it, you can send the product to us and we will repair it for free within one year.
How to check your warranty period?
SuperBox warranty period started since you activated the device, and you can check how many days left on our website. Firstly, click the Verification on the website menu, then you go to the authenticity page, enter your box's MAC ID(You can find it on the screen or on the package).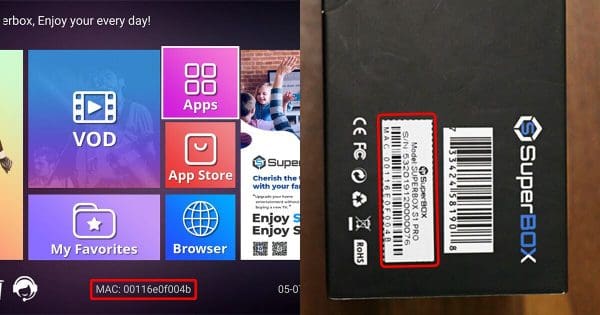 Then input the Verification Code, you will find your SuperBox's information.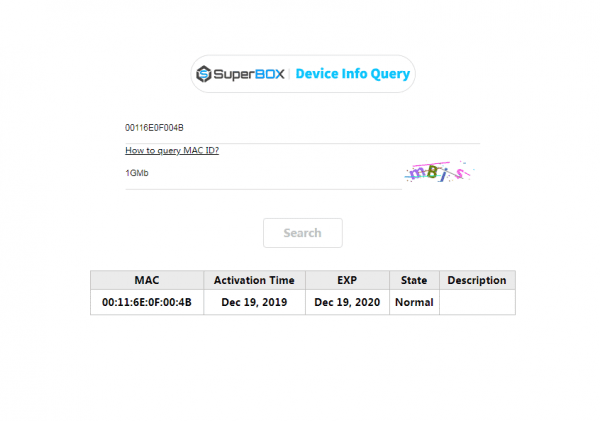 What to do if your SuperBox warranty period gets expired?
If your warranty period gets expired, don't worry, you're still able to enjoy SuperBox service. Even if your device gets broken, and needs to send it to us for repair, we only charge for the repair.
How to check your seller's authorization?
SuperBox provides official authorization to all qualified distributors. If you buy SuperBox products from unauthorized dealers, your warranty may not be guaranteed. So you'd better check if your seller was been authorized. To check your seller's authenticity, you can ask the seller for their authorization, some will post online while some may not. Then click the Verification on our site menu, input the Authorization Code here. Be sure to check if the store name and platform are matched.