Winners have been drawn on May 12, Congratulations to the winners! And you can stay tuned with SuperBox, we will send out more units next month for Father's Day and SuperBox 2 years' anniversary.
The winner from YouTube: @Chuck Smith
The winner from FaceBook: @Edward Ortiz
The winner from Instagram: @brea.chavez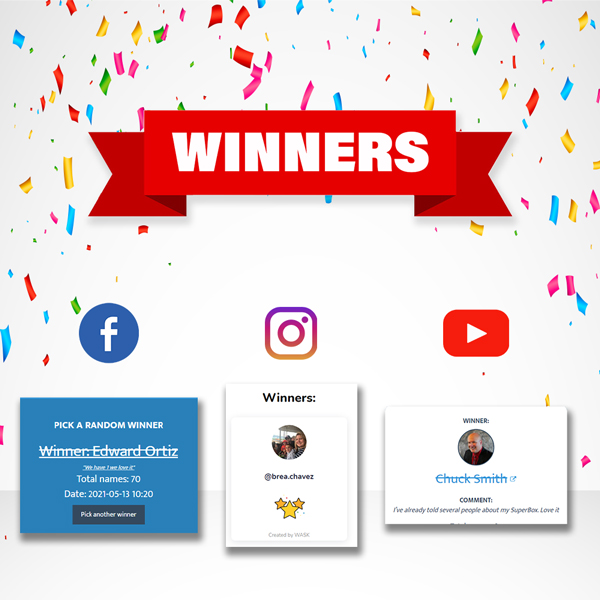 Please contact us with your shipping address and phone number, we will send out the gift to you ASAP.
Or drop an email at [email protected]
---
To celebrate Mother's Day and thanks to customers' support, we decided to gift 3 pcs SuperBox S2 Pro on our YouTube channel, Facebook page, Instagram page. You have three chances to win the new SuperBox S2 Pro. The contest will run from May 6 to May 12, winners will be drawn on May 12, 2021, check out more detail on each post.
SuperBox S2 Pro is an ultra easy-to-use Android TV box, it's the best gift for parents, within a few minutes of installation, you're ready to watch whatever you want and enjoy TV entertainment.