Technology is developing so fast that people have various options for entertainment. The Android TV Box and the Fire TV Stick are the most popular choices among  these main home entertainment devices. However, we get confused between these devices and spend time trying to figure out which is better – the Android TV Box or the Amazon Firestick.In this article, I am going to help you find which is better: Android TV Box VS Fire TV Stick. And help you find a suitable streaming device for your home.
What is the difference between Android TV Box and Fire TV Stick?
What is Android TV Box
As we know, Android TV Box is another name for a streaming device that runs on the Android operating system. It comes in many different brands and shapes and allows users to watch videos on demand, play games, and watch regular TV shows on a big screen. The Android TV Box is a hardware device that brings smart TV features to your regular TV device. It works over the Internet and delivers all kinds of video content to you on demand. It offers you the Play Store where you can upload some apps that suit your needs.
SuperBox S2 pro is one of the best Android TV boxes currently on the market. With its high-resolution display and rich content. You can enjoy the latest TV series and movies without having to sign up for a monthly subscription to an IPTV service.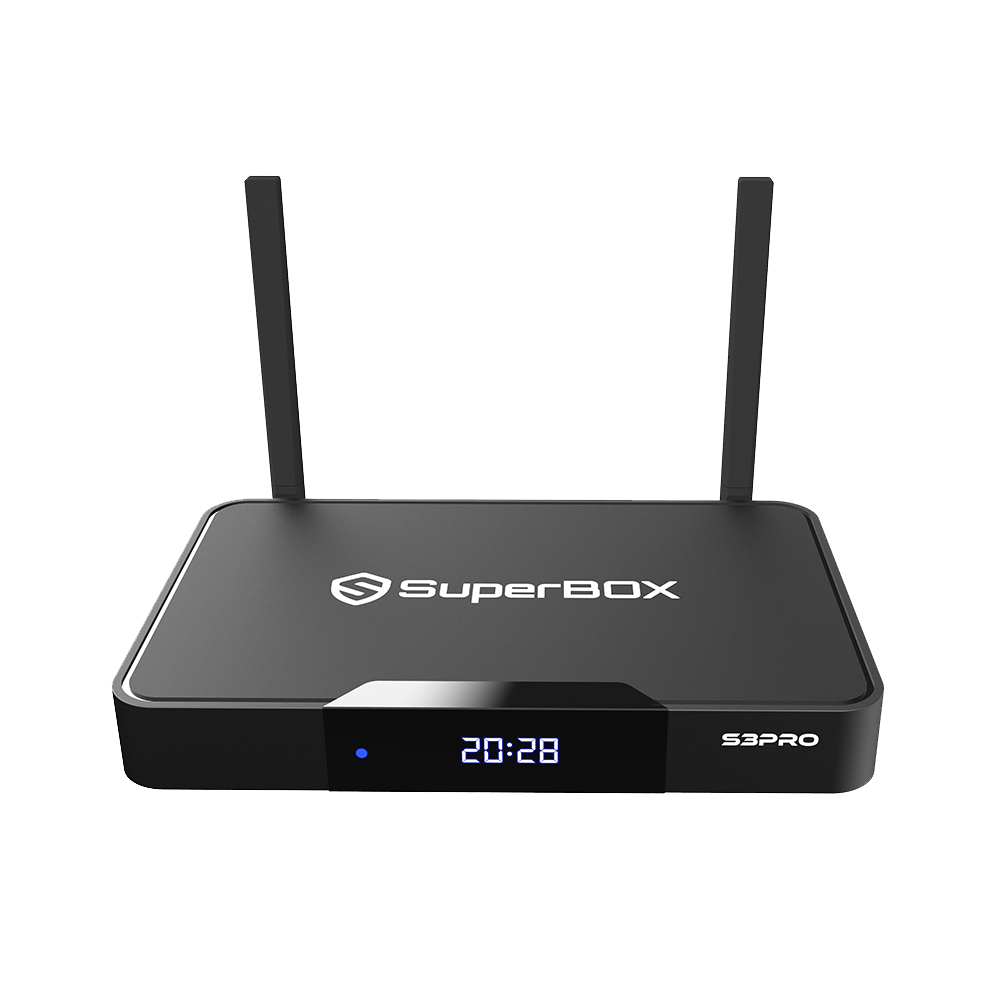 What is Fire TV Stick
The Fire TV Stick is a home streaming device similar to Roku and Google Chromecast. It looks like a USB stick that simply plugs into your TV's HDMI port and can also be easily carried around. It was launched by Amazon and can turn your TV into a smart device as the Android TV set-top box did. With the Fire Stick, you can watch movies and TV channels from various apps like Netflix, YouTube, and Hulu. A TV stick works very similarly to the Android TV box.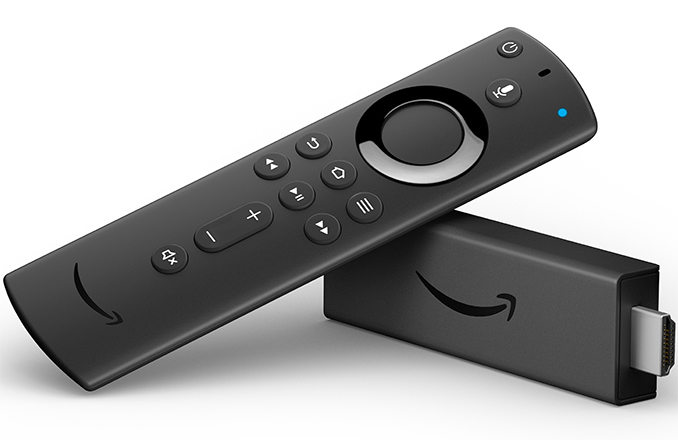 Android Box vs Firestick Comparison
| | | |
| --- | --- | --- |
|   | Android TV Box | Amazon Firestick |
| Processor | Varies | 1.7GHz Quadcore Processor |
| Connectivity | Typically Wired & Wireless | Wireless Only |
| Portability | Not Portable | Portable |
| Remote | IR/Bluetooth/Bluetooth Voice Remote | Bluetooth Voice Remote |
| Support/Updates | Varies based on Manufacturer | Good |
| Resolution | 4k/1080P | 1080P(latest version 4K) |
Android TV Box VS Fire TV Stick: Hardware
The Android TV streaming box comes with 1 GB or 2GB of RAM, 16 GB of internal storage or more according to different brands. The newly launched Android TV Boxes expand the RAM storage to 3GB or 4 GB. It is equipped with some USB ports and an Ethernet port to prevent WiFi signals from dropping off or being bad.
When it comes to Firestick. The first and second generation of Amazon Firestick came with 1GB RAM and 8 GB internal storage.The third generation Firestick 4K comes with 2GB RAM and 8 GB internal storage. Most of the Amazon Fire TV streaming devices have a quad-core 1.7 GHz processor. A firestick is like a USB stick and can be easily connected to a TV. However, it does not have an Ethernet port, you have to buy a USB-powered Ethernet connector from Amazon.
If you want to run Kodi and other streaming apps, the Android TV Box is faster and smoother.
Android TV Box VS Fire TV Stick: Software
Since the Android TV Box runs the Android operating system developed by Google, it has the Google Play Store, which provides thousands of apps. You can enjoy apps like Spotify, Netflix, Disney+, etc. on your TV. Moreover, you can also use Google Assistant to control your TV by voice. Some Android TV boxes like SuperBox S3 Pro have voice control built right into the remote, which is better than Google Assistant. Most people use Kodi to watch videos according to their needs. You can download Kodi to the Android box from Google Play Store on the Android Box and play videos up to 4K Ultra HD and switch between 720p, 1080p, 1080i and HD resolutions depending on your internet speed.
The Fire TV Stick also runs the Android operating system but does not support the Google Play Store. It has its own Amazon App Store, which does not have as large app library as the Play Store. You can also use mainstreaming apps like YouTube and Netflix. But if you want to use Kodi and IPTV apps, you'll have to sideload them. Kodi on Firestick is not as easy as that on Android TV box. It is difficult for people who are not tech-savvy, it is difficult to find the apk file on the Firestick. The IPTV and Kodi run smoothly on the Android TV Box. The basic version of Firestick supports video resolution only up to 1080p. To address this issue, Amazon has launched Firestick 4K, which supports all high-definition resolutions including 720p, 1080p, 2160p and 4K Ultra HD.
Android TV Box VS Fire TV Stick: User Interface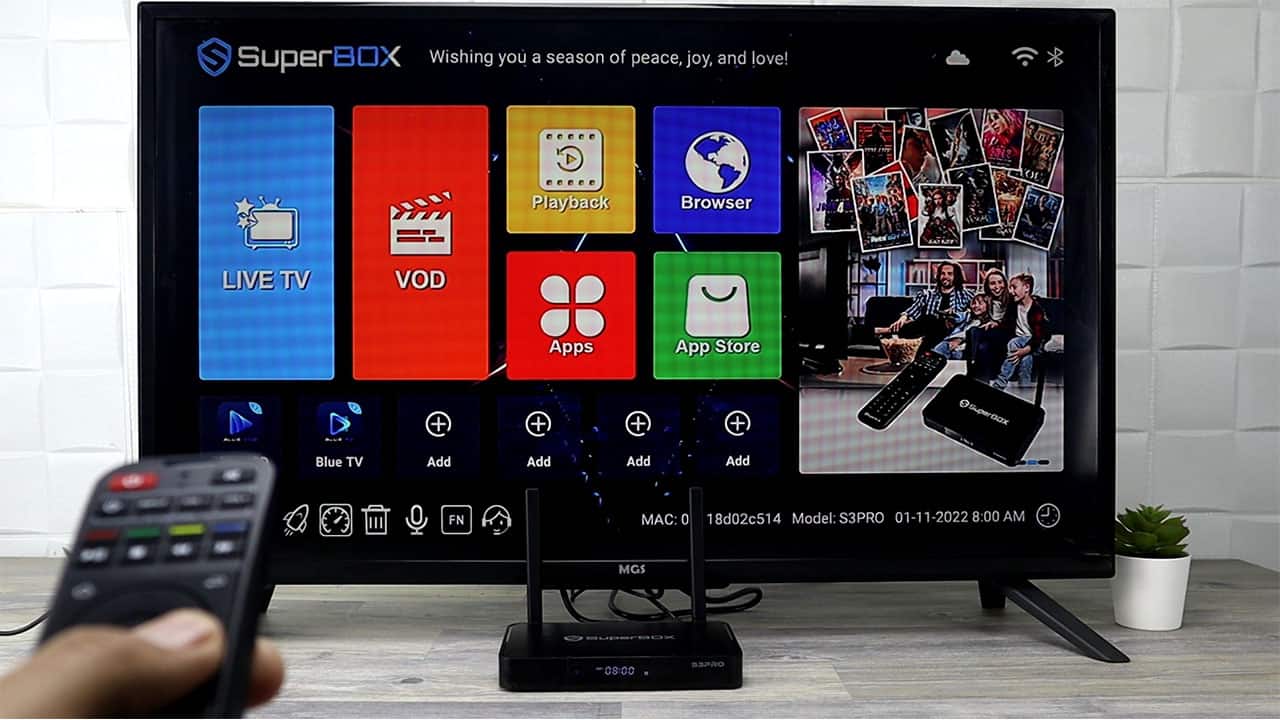 Android's UI gives you more options than Amazon Fire TV Stick. You can personalize the home screen by moving apps to the front or back. Some Android TV boxes let you choose what to display on the home screen. The user interface can be different for different brands. They are very clearly organized so that users can easily access what they want.
The UI of the Amazon Fire TV stick is not bad either. What will irritate the user is that the Firestick runs the Fire operating system, which is very similar to Android OS. It was developed by Amazon. It gives more space to Amazon Prime, which aims to force users to use Amazon's streaming app.
Conclusion
After the comparison in this article, we can conclude that the Android TV box is very similar to the Amazon Firestick in many aspects. Both the Android TV box and the Amazon Firestick are well equipped and have a better and more extensive selection of apps. The interface and hardware of the Android TV box are better, while the Amazon Firestick is more portable. They all provide a high definition video quality. Most Android TV boxes are faster than the Amazon Fire TV stick.You can use the Android TV box at home.If you want to take it with you when you travel, you can get another Firestick.