Immerse yourself in the home theater is a good choice to enjoy happiness with your family. In comparison with traditional cable television, IPTV has several unbeatable advantages. At first, you can save a lot of money by getting rid of the monthly cable charge. And standard broadcast stations only allow you to watch your favorite shows or movies when they broadcast, while for IPTV you can have your choice to pay and watch for what you like. Furthermore, nowadays watching IPTV can be as easy as watching cable TV, and it can be even easier!
Since we can gain more benefits from watching IPTV and we're heading into a new decade, a good-performance IPTV box is a must for streaming IPTV, there are so many options on the market that may confuse you if you're new to this industry. But don't worry we've tested and selected the top 10 IPTV boxes in 2021 for your buying references.
What Is IPTV and What Is An IPTV Box?
Before we discuss the best IPTV Box in the market, we need to figure out what IPTV is and how does IPTV Box works.
IPTV stands for "Internet Protocol Television", it is a system through which live channels, movies, and TV services are delivered using the internet protocol suite over a packet-switched network such as a LAN or the internet, instead of being delivered through traditional terrestrial, satellite signal, and cable television formats.
An IPTV Box is a device that translates information that you receive from Internet connection into a format that's readable by your television. It generally has a TV-tuner input, an external source of the signal and display output to your television set.
In another word, the IPTV Set-top box makes your TV access to media content from specific sources. You may also wonder what's the difference between streaming content from YouTube or Netflix and IPTV box. Actually, you can access YouTube or Netflix streaming websites without any limits. But IPTV box will help you get access to specified IPTV streaming services, some of them are paid and others for free. Most of them are upgradable, dedicated media integration like live channels, VOD.
We've tested all popular IPTV boxes on the market, and here is the list of our top 10 picks in 2021.
#1 Nvidia Shield TV Pro
Everyone recognizes it as the reigning king of Android due to its unbelievable features and powerful hardware. It was powered by the NVIDIA Tegra X1+ chip, 3GB of system memory and 16 GB of flash memory. With built-in 802.11ac Wi-Fi connects to the Internet through your wireless home network. The 4K HDR capability provides visual quality, while Dolby Atmos and DTS-X surround sound to offer an immersive watching and listening experience. This NVIDIA SHIELD TV media player supports unlimited applications for movies, shows, games and music of your choosing, providing endless entertainment.
More than that, The Nvidia Shield can be not only a TV box, it performs better than any other boxes in gaming, if you're looking a versatile TV box and not care about the price, the Nvidia Shield is the best choice you can go.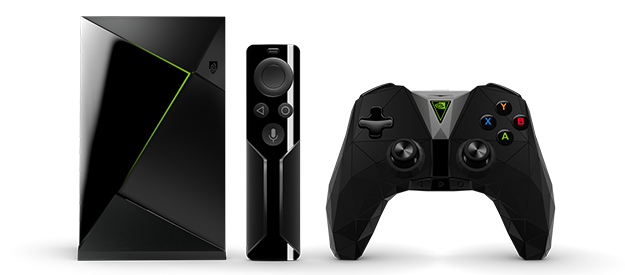 #2 Amazon Fire TV Stick 4K
The Amazon Fire TV Stick has been widely accepted by majorities due to its decent performance, brand backup, and cheap price under 50 dollars.
The Fire TV Stick 4K edition with more power, a lightning-fast processor, support for 802.11 ac Wi-Fi, and a new antenna design, Fire TV Stick 4K allows you to enjoy a more complete 4K Ultra HD streaming experience. Launch and control all your favorite movies and TV shows with the next-gen Alexa Voice Remote. New power, volume, and mute buttons let you control your TV, soundbar, and receiver.
The one downside to the Fire TV Stick is it has no ethernet port.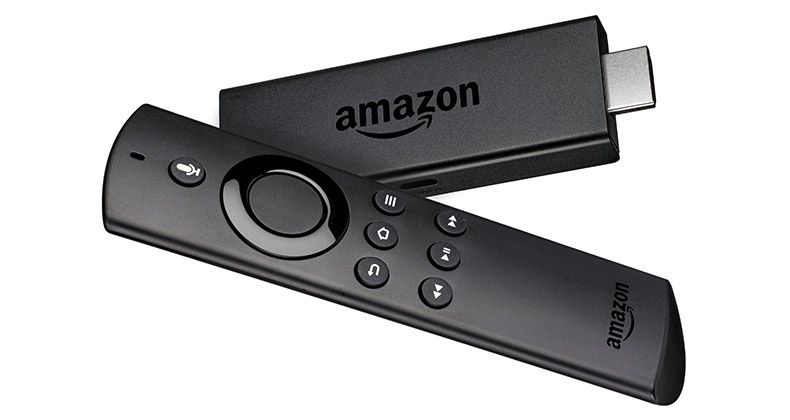 #3 SuperBox S2 Pro Media Player
The SuperBox S2 Pro is the upgraded version of S1 Pro, it's by far the most user-friendly IPTV box on the market, you can watch whatever you want just in a few minutes of installation. With a dual external antenna and dual-band WiFi, the connection performs 70% faster. It also has a modern flat design with LED time display. And the most impressive thing is the SuperBox S2 Pro added a Playback function, you can watch big news, sports event in last 7 days, it's awesome that won't be upset from miss any events again!
SuperBox S2 Pro is not only a TV box purpose-built to stream IPTV, but an Android device running with Android 9.0 OS, you can running any apps just as a regular Android device and displaying on your big TV screen.
If you're not tech-savvy but want to switch to IPTV, then SuperBox S2 Pro is definitely the box you should go to.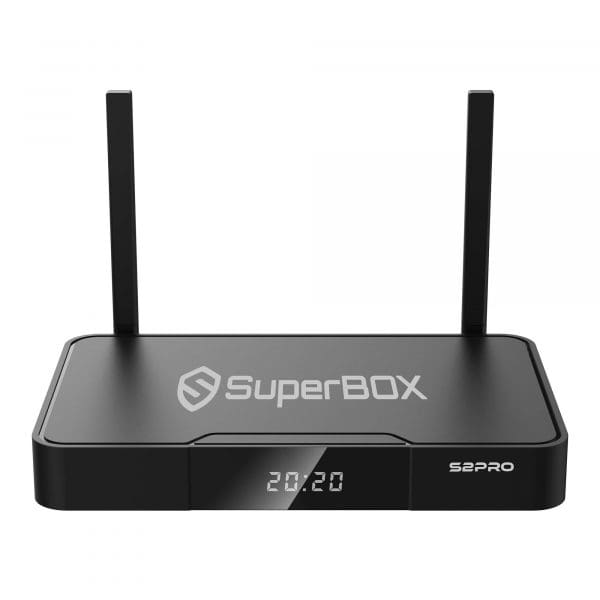 #4 MAG 425A TV box
MAG boxes are the classic way to stream IPTV with the 425A TV box being the latest version. It's am Android TV device support 4K with HDR and voice-controlled remote, as well as built-in Google services. It has 2 GB RAM and 8 GB eMMC storage, have 2 USB ports(2.0, 3.0).
And it is interesting that The Chromecast built-in feature allows your subscribers to send movies, music and photos to their TVs directly from their mobile devices. While it's still Android 8.0 which is a bit outdated.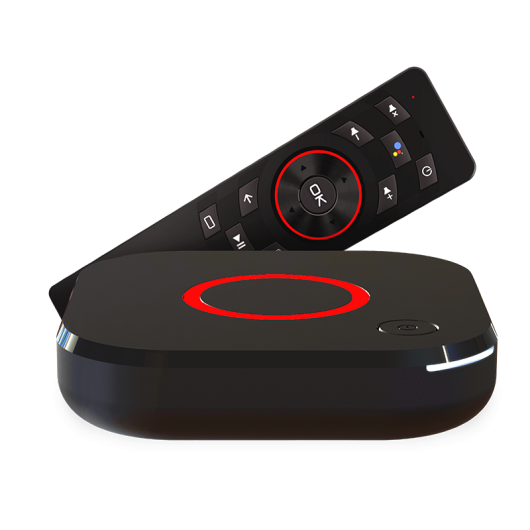 #5 X96 MAX Plus TV box
X96 MAX Plus is a low-cost Box that integrates the interesting Amlogic S905X3 SoC, a chip that includes ARM Cortex-A55 CPU cores that replace the ARM Cortex -A53 of the previous S905X2. It has several hardware versions that differ in their internal storage, Wifi and RAM but all with the Android 9 Pie system.
The X96 Max Plus features the Amlogic S905X3 SoC and a VPU Advanced Video Engine Gen10 compatible with most modern video formats such as h.265 and VP9 with 4K HDR native resolution or even [email protected] support. We can use players like KODI or PLEX without the slightest problem, the system comes by default with a version of KODI full of addons that we recommend uninstalling.
Above that, the X96 Max Plus is an interesting low-cost TV-Box, in its version with 4GB of RAM it has Gigabit Ethernet and a decent Wifi adapter, as conventional media player is valid at several levels.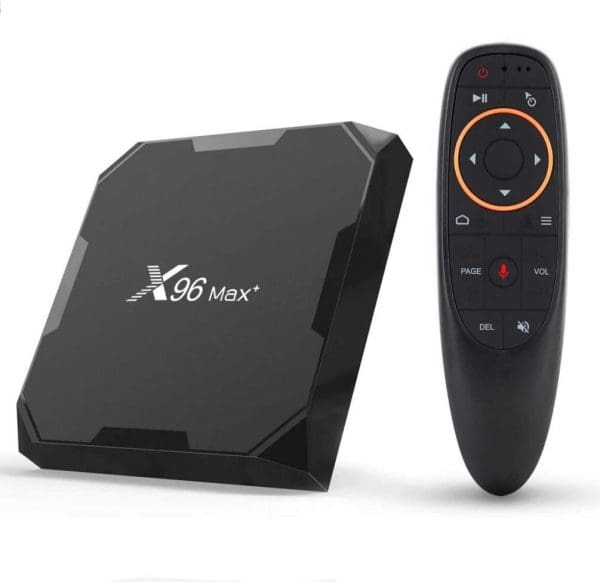 #6 Xiaomi Mi Box S Android TV
It's also a budget Android TV box with around $60 that supports 4K content, system running Android 8.1. It's a very easy-to-use Android device that Google-centric, support Google assistant in ChromeCast access to thousands of Apps. The CPU takes Coretex853 quad-core 64 bit, and Mali450 as GPU. It has 2GB of DDR Ram and 8GB of eMMC storage.
It is a simple plug and play solution that injects new life into not-so-smart TVs. And I would say it does the job admirably well.
If you already have a capable TV or a smart box, then you probably don't need to get one, but for those on the edge looking to get the most out of their perfectly capable TVs, it is a no-brainer.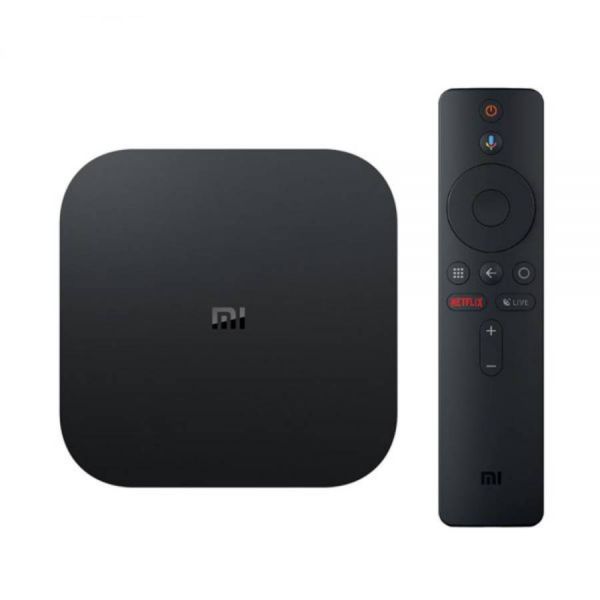 #7 Roku Express HD Streaming Media Player
The $30 Roku Express is pretty much the cheapest streamer on the market nowadays. It may be not as powerful or faster as other competitors, but it performs decent at this price.
The biggest benefit of choosing a Roku Express over a Chromecast or Amazon Streaming Stick is the fact that it runs the full version of Roku's OS. That means you'll have access to every app the larger Roku boxes run as well as essential Roku functions like universal search that scours over 100 apps to find the best price on TV shows and movies and Roku Feed which surfaces content currently in theaters and alerts you when it becomes available on your favorite streaming services.
Its small size and even smaller price tag make it one of the lowest points of entry into streaming, and a perfect gift for a family member or friend still on the fence about streaming video players.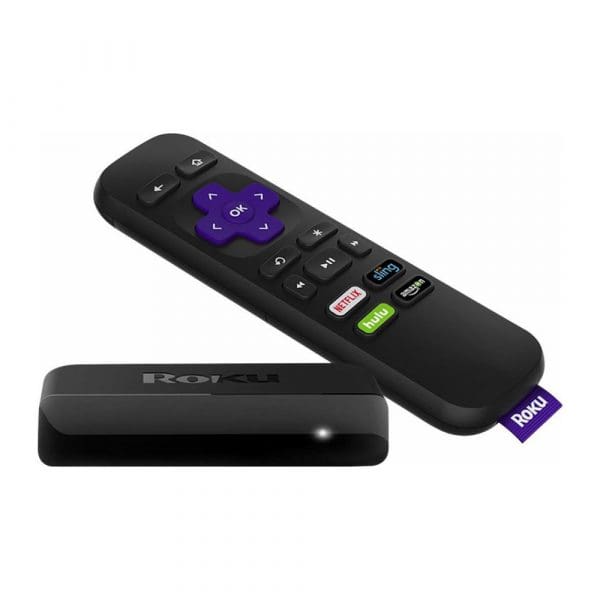 #8 TiVo Stream 4K Android TV box
Despite being a lot cheaper, the Stream 4K from TiVo still supports 4K HDR content, works with Dolby Vision and Dolby Atmos, and comes with a voice remote for easy access to the Google Assistant.
The biggest draw to the TiVo Stream 4K (other than its low price) is access to its exclusive TiVo Stream app. In the app, TiVo makes personal recommendations of shows and movies to watch based on your own tastes and preferences.
The downside of the Tivo Stream 4K box is clunky on expandable storage and no 4K upscaling.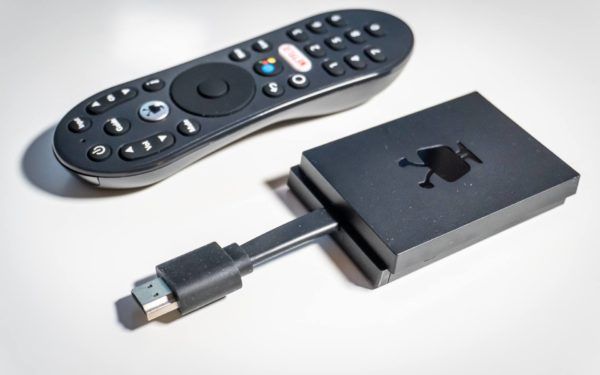 #9 Pendoo X6 PRO Android TV Box
Pendoo X6 PRO Android 9.0 TV Box equipped with Android 9.0 operation system, the chip is Allwinner H6, it runs with 4GB DDR3 memory and 32GB eMMC high-speed flash memory. X6 PRO Android TV Box supports 2.4G/5G Dual-band WiFi, if you like using 5G WiFi, it exactly matches your needs. Stable, Fast and High Quality WiFi signal, and it supports Bluetooth.
It certainly nails the basic functions down by providing a smooth and fast TV viewing experience. If all you need is a TV box that can provide hassle-free wireless streaming with extremely reliable results then you can't go wrong with the Pendoo X6 PRO.
#10 HK1 Max Smart TV Box
The HK1 Max Smart TV Box comes with Rockchip RK3328 Quad-Core to run the application smoothly, video decoding up to resolutions [email protected] with HLG HDR. It also includes 4 GB of DDR3 RAM and 32 / 64GB of eMMc storage memory that can be extended by adding a memory card in the included microSD card reader.
This device has Dual Band WiFi with an internal antenna and Bluetooth 4.0. On the perimeter of the plastic box a USB 3.0 port, a USB 2.0, 10/100 network connector, analog AV output and an HDMI 2.0a port for video.
The HK1 Max performs well on streaming and supports Dolby audio, but it may not that good on gaming performance due to overheats. So if you want a 4K TV box that not that priced and no need for gaming, then you can go to the HK1 Max.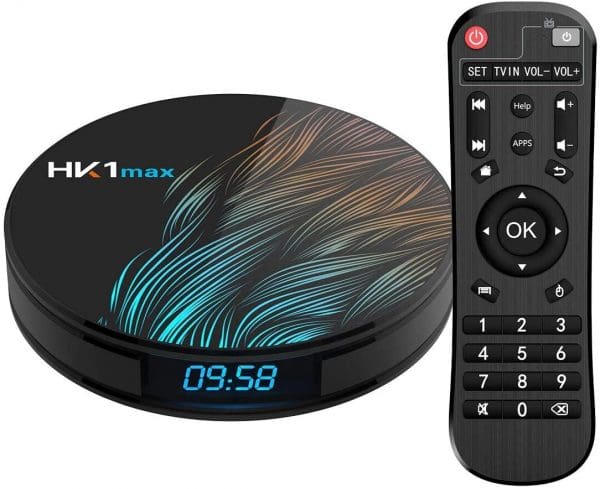 Conclusion
IPTV boxes are a fantastic way to easily stream endless content on your television, you can choose the one according to your budget and needs. We hope that this review has provided you with insight into the best IPTV boxes that will provide you with unlimited access to the latest digital content.